Our Team
Professional Staff
Theodore Klein
Theodore Klein is the Managing Partner, Boston Strategy Group (BSG) and the Program Director at EI Research. Mr. Klein has over 40 years of executive management experience at several premier professional service firms and universities, and was the CEO of Boston Systems Group, named one of America's 100 leading consulting firms. Mr. Klein has led over 350 engagements for global corporate, healthcare, university, and government institutions, across four continents. He has served on the management faculty at Boston University, Boston College, and the University of Massachusetts in Management, Marketing, and Information Technology. He has been an avid improv student for the last three years, and is deepening his education in the field. Mr. Klein holds an MBA from Boston University, and undergraduate degrees in Mathematics and in the Social Sciences. An avid sailor, he crossed the Atlantic in a 62 foot gaff-rigged schooner over a five-week period, when he was still young and adventurous.
Clients
Boston University, MIT, US Forest Service, MGH, Bank of America, CareFirst BC/BS, Federal Aviation Administration, IBM Systems and Technology Group, John Hancock, Hanover Insurance, TD BankNorth, State Street Bank, Fidelity Investments, American Electric Power, United HealthCare, Office of Management and Budget, Pharmacia & Upjohn, Foxwoods Resort Casino, Citicorp, Banco Industrial Colombiano, Mellon Bank, Amica Mutual Insurance, American Express, AT&T, Beth Israel Hospital, Boston Edison, Cambridge BancCorp, Exxon, Hydro-Quebec, IBM Australia, IBM Chile, IKEA, L.L. Bean, Liberty Mutual Insurance, Microsoft, Millipore, Procter & Gamble, Progressive Insurance, Prudential Insurance, Stride Rite, U.S. Department of Veterans Affairs, Union Pacific Railroad, Unocal Oil.
Danny Balel
Danny Balel is a member of the Improv Principles Team and Education Elements Team at EI Research, contributing to the writing of improvisation philosophy and educational connections. Danny is an experienced teacher, writer, director, and performer, and brings these experiences to BSG. Danny had directed and performed in the improvisation and theater world for over 15 years. He was the director of the Mainstage and National Touring Company at ImprovBoston, an adjunct professor of theater at Clark University, and teaches workshops throughout New England. Danny also teaches poetry classes and is an avid writer in the poetry world. He resides in Somerville Massachusetts where his garden brings no end to his joy.
Clients
Harley Davidson, Gilette, Google, Toastmasters, Boston Casting, Hubspot, First Night Boston, Children's Hospital, Harvard University, Curry College, Bentley University, Cambridge Rindge and Latin, Ivy Street School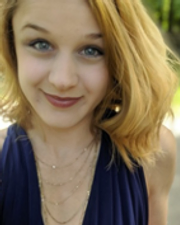 Kayleigh Kane
Kayleigh Kane is a facilitator at BSG, contributing to the design and development of curriculum for applied improvisation. Kayleigh is an experienced improv performer and instructor, and brings to the team her mastery of productive communication techniques. Kayleigh began her improv education over ten years ago, and has since received training from instructors at ImprovBoston, The iO Theater, The Second City, Dell'Arte International, and more. Kayleigh was previously a member of the improv team "MANGO", and is currently a performing member of "The Wild" and the ImprovBoston National Touring Company. She has performed at several theater festivals, including the Del Close Marathon in New York City, and the Vegas Improv Festival in Las Vegas. Outside of improv and EI Research, Kayleigh works in scripted theatre as a movement and intimacy director, and an artistic director of Boston-based fringe company Entropy Theatre. Kayleigh is Mental Health First Aid Certified by Mental Health First Aid USA.
Clients
University of Massachusetts Lowell, Merrimack College, Gann Academy, Newton High School, Harvard University Kennedy School, Prescott Park Arts Festival, Firehouse Center for the Arts.
Bridget K. Brown
Bridget K Brown is a Certified Applied Improvisation Instructor with over 15 years of instructional design and facilitation experience. She combines her background as an actress, writer, and instructional designer by using elements of improvisation in her facilitation work. Specializing in working with those in the fields of technology, engineering, and science, Bridget trained at the Alan Alda Center for Communicating Science at Stony Brook University.
Bridget was a former Adjunct Instructor at Washington University in St. Louis and was a workshop instructor for the 2016 Science Communication Symposium.
She has created programs for Fortune 500 companies; coached scientists in TEDx talks and helped organizations within the healthcare industry tell stories that aid them to sell their data-driven products. C-suites, HR teams, sales teams, and entrepreneurs use Bridget to increase the interpersonal communication, public speaking, and storytelling skills of their employees.
Clients
Former/current clients/employees: Anheuser Busch, Brown Shoe (now Caleres); Monsanto (now Bayer), Reinsurance Group of America, Mt Sinai, TractManager, Nestlé Purina, Hyatt Hotels, Zoetis, IBM, Cinecraft, Camden Consulting Group, Washington University in St Louis, The United Way, Prudential, The City of New London, CT, CT Department of Mental Health and Addiction Services, CT Department of Energy and Environment Protection
Elizabeth Roderick
Liz has been involved in the world of improv for over a decade and has worked stages, classrooms and corporate workshops all over the city. Liz comes to us most recently from ImprovBoston where she completed the curriculum, taught improv classes and worked with close to 500 students throughout her time with the theater and comedy school. Liz finds joy in introducing people to the silly and practical sides of improv and is pleased to be working with BSG to show participating organizations the many, many benefits this art form and these exercises can provide in all settings."rsity.
Andrew Aylesworth
Andy Aylesworth is a Professor of Marketing at Bentley University. Much to his surprise he has been at Bentley for almost thirty years, teaching the Fundamentals of Marketing, Marketing Communication and Promotion, and Advertising. After training in the field of Improv Comedy he started bringing the principles and mindset of improvisation into his classes.
It is this mindset, as well as his understanding of the science of creativity, that informs his class and his creativity workshops. Meant to unleash students' creativity, he has taught creativity classes in various formats at the Bentley McCallum Graduate School, the Rotterdam School of Management, the University of Adelaide and Stellenbosch University. He resides in Framingham, Massachusetts with his wife, two kids and two dogs, all of whom keep him very busy.
Clients
Keurig/Dr. Pepper, the Australian Sports Commission, Pitcher Partners Accounting and Consulting, Red Elephant, Inc., SPARK Council Boston, District Hall, Leading Age Maine/New Hampshire, Southern New Hampshire University College for America, Riverwoods Retirement Community, iBasis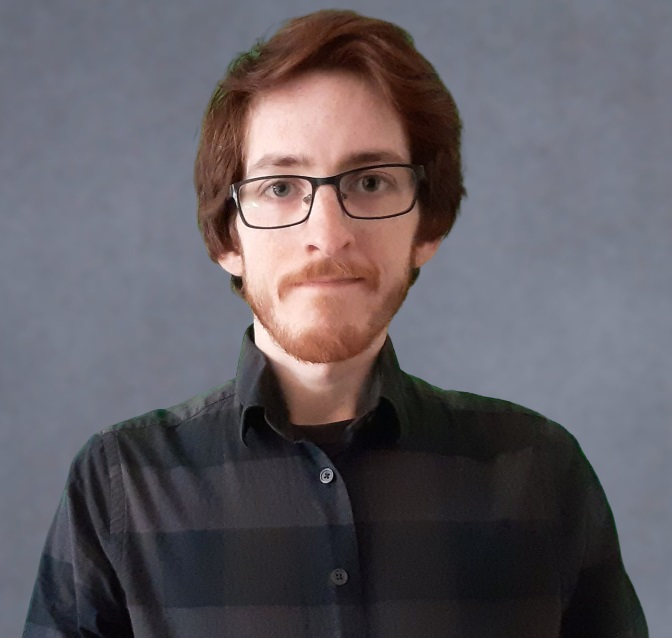 Brian Re
Brian Re is Director of Marketing at the Boston Strategy Group, contributing a myriad of written content to the company.
He is an experienced content creator and writer having written for media publications, technology companies, real estate firms, and international financial outlets. A graduate of New York Institute of Technology, Brian was introduced to the improvisational mindset through film and television production and brings this experience to BSG's work
He has been active in content development and social media management for nearly a decade and has received the Public Service Award from the Fair Media Council. When not writing, Brian can likely be found trail running off the beaten path near his home in Portland, Maine.
Clients
Long Island Media, National Publications, Honeymoons.com, Safeguard Credit Counseling, Bedgear, Teramind Inc., Creative Travel Brands, Haunted House Media
Tyler Ross
Tyler Ross is a Research Associate at Boston Strategy Group an organizational development firm focusing on bringing applied improvisation (AIM) based professional skills workshops to industry, healthcare, and university clients. At Boston Strategy Group, Ms. Ross focuses on management, market, and internet research, improvisational curriculum design and development and supporting senior team members in their day to day work.
Ms. Ross completed her BS in Speech, Language, Hearing Sciences at Boston University and is continuing her education at Columbia University where she is pursuing her MS in Communication Sciences and Disorders. Throughout high school, Ms. Ross received improv training at French Woods Festival of the Performing Arts where her love for improvisation began. Today, she enjoys watching improvisation performances in Boston and seeing any theater performances available.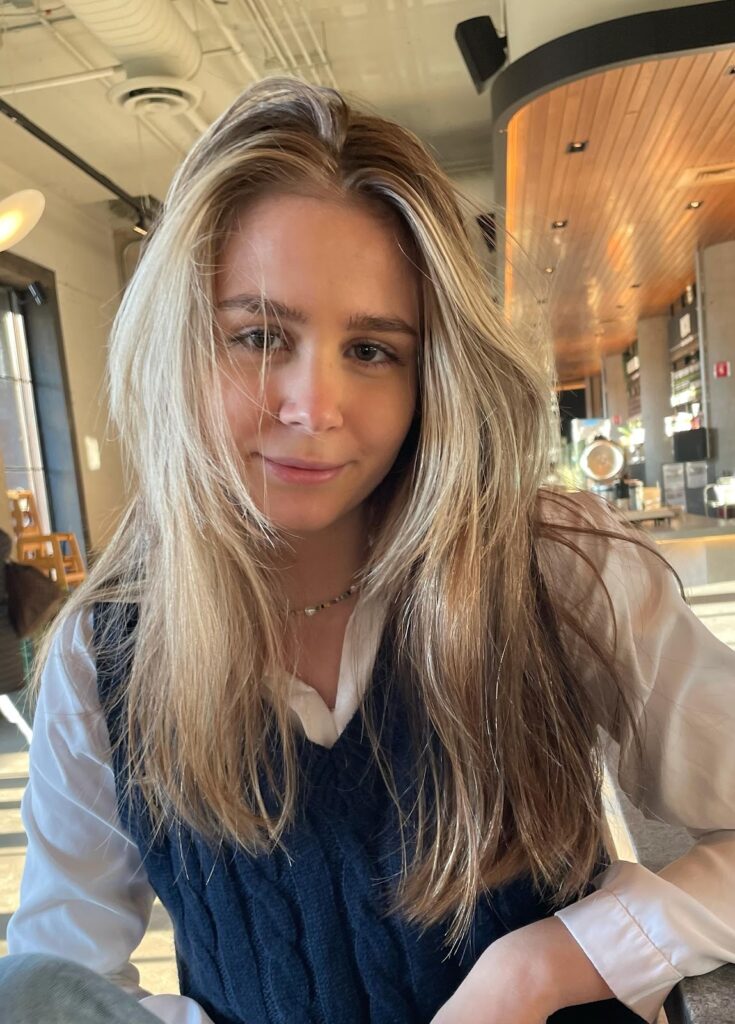 Ligia Mardari
Ligia Mardari is a Research Associate at BSG, contributing to the sourcing of potential clients and the creation of databases and campaigns.
Her research predominantly concentrates in the Financial Services sector. She is an undergraduate student at Boston University and actively applies the concepts she learns when studying Economics to her work at BSG. She has previous research experience for various political campaigns. She has also researched for a professor at Boston University, where she studied government infrastructure spending.