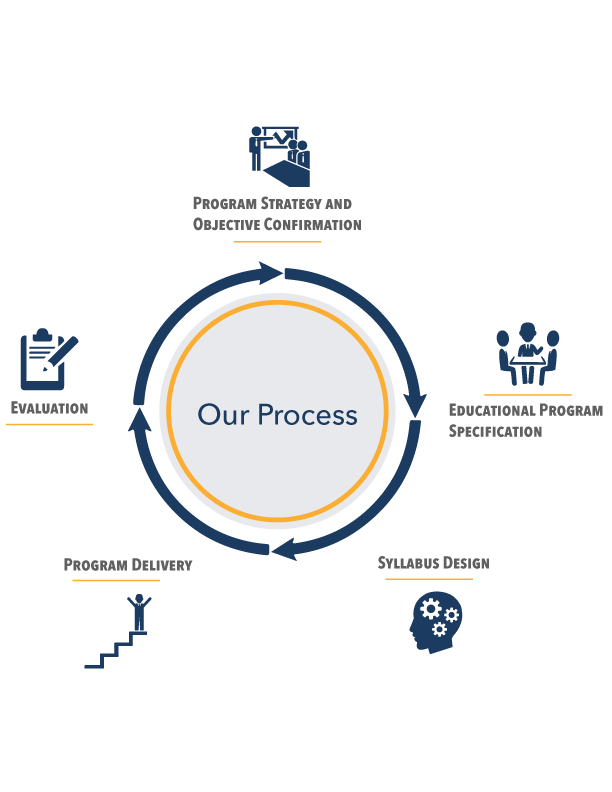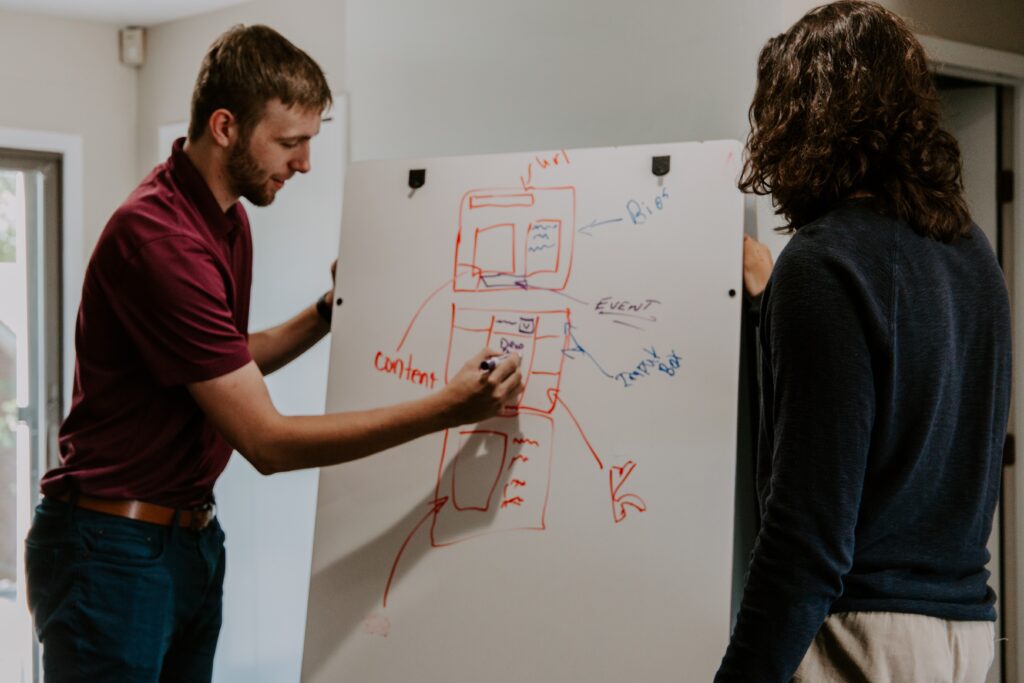 Program Strategy and Objective Confirmation
This effort clarifies and cements our proposal during one or several client meetings. We dive deep to identify, pinpoint and review specific industry or potential organizational challenges, such as employee turnover, resistance to new ideas, lack of creativity, or insufficient collaboration. We lock in the program's objectives, fine-tune scope and clarify participant expectations, experiences, background, and receptivity. Lastly, we confirm the program's assessment component by adding any specific client evaluation metric wishes and requests.
Each proposal is comprehensive, detailed, and designed to ensure client satisfaction and value. It is vital to fully understand a client's perspective and agree on the program's structure, sections, and goals. These discussions provide a further opportunity to discuss how to announce the program, communicate program goals to the participants, review potential publicity possibilities, and how clients can best share results with senior executives.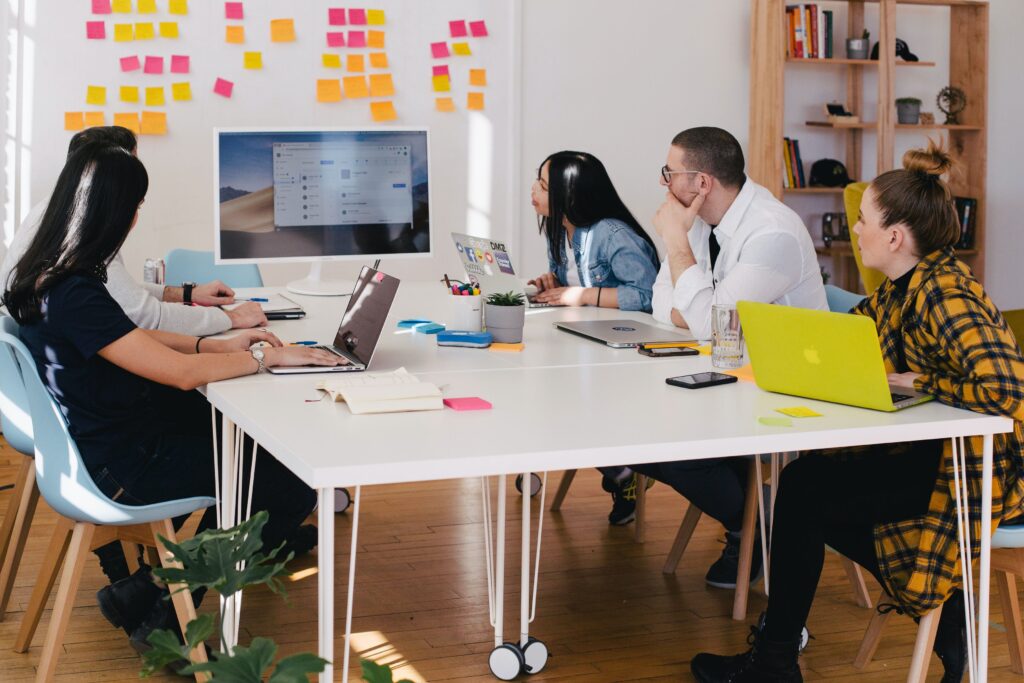 Educational Program Specification
Following client meetings confirming the program strategy, we jointly decide on operational details. We determine an appropriate physical venue, along with the program's duration, date, and time; professional instructor; and any needed participant materials. Potential vital roles like the program's sponsor, operational manager, and administrative support are also identified and assigned to help refine objectives, construct appropriate evaluation metrics, and address any necessary promotional and delivery matters.
The topics participants will address are integrated into a well-crafted syllabus or "running order" that utilizes Applied Improvisation (AIM) techniques based on nine fundamental AIM principles backed by BSG's extensive educational research and experience. In addition to the emphasized AIM principles and the program's activities, we define quantitative success metrics to determine program effectiveness. This typically involves direct feedback from the participants and program sponsors through four interdependent evaluation methods: pre-assessments, post-assessments, instructor evaluations, and session evaluations.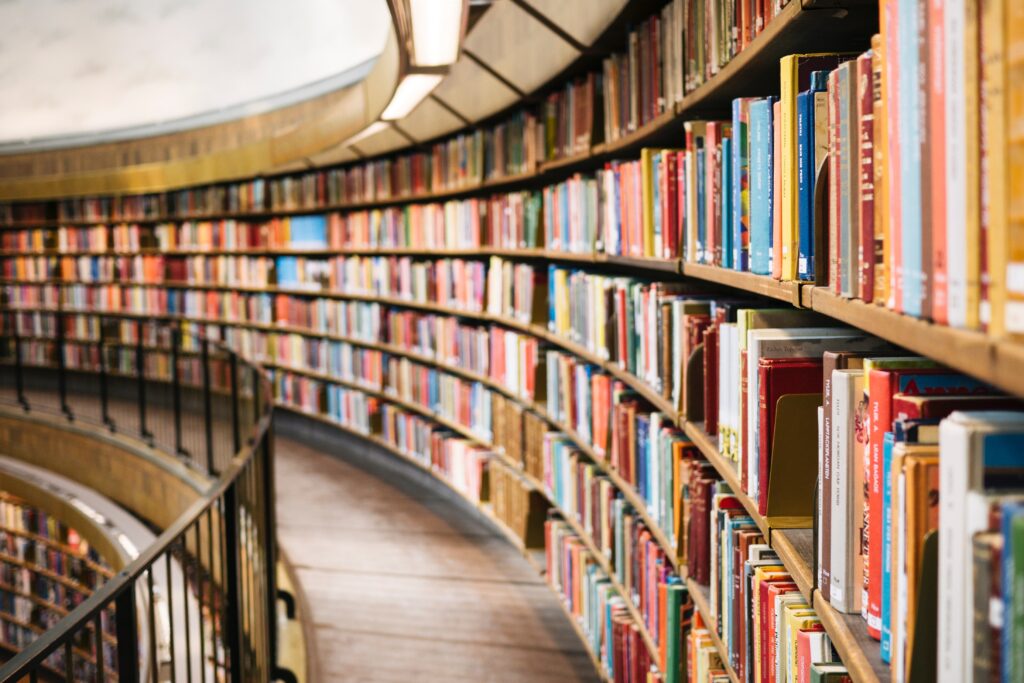 Syllabus Design
Industry issues, core management competencies to improve, and, most importantly, specific client objectives provide the foundation for the program's syllabus. Working with BSG staff, the chosen facilitator reviews the program's goals, participant experiences and backgrounds, and operational details, such as duration, class size, and client cultural environment. From this, specific activities are determined, instructional points identified and debrief or learning discussions clarified. Additional syllabus material can be prepared to address possible contingencies, such as additional participants, last-minute goal changes, or unexpected executive involvement. The final and comprehensive syllabus ensures that both the client and BSG have complete familiarity with the program, its intended direction, and the lessons participants will take away.
For example, if the program aims to improve participants' networking skills, BSG will tailor a program to enhance communication, leadership, and emotional aptitude. There are focused AIM activities that demonstrate and are highly valuable in this context. Participants come together to learn fundamental principles of AIM in the process – for example, the necessity of making offers and accepting ideas – that can help overcome difficult situations in professional settings. Debrief discussions that follow reinforce learning and enable participants to champion their strengths and identify areas that need improvement. Each program concludes with an overview of the discussed concepts and how they directly connect to the client's industry and organizational challenges.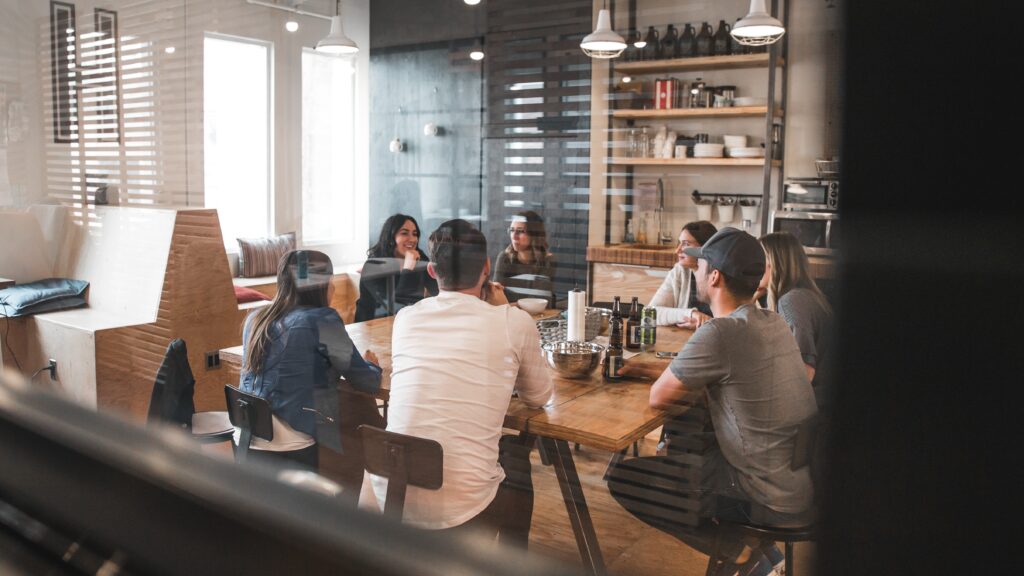 Program Delivery
Programs generally are held at an in-house location, after-hours event venue, or facilities related to more extensive off-site corporate events. Before the program, each participant completes a short anonymous survey to establish a baseline perspective. Then, a program session lasting 2-3 hours includes an introduction, outlining of objectives; several warm-up activities to engage and relax participants and reduce any concerns; AIM activities, debriefs where participant actions are reviewed, assessed, and discussed; and an overall wrap-up where the sessions are summarized, and objectives are evaluated. In some cases, several sessions are connected to create a full-day program addressing several organizational issues.
On the day of the program, the instructor(s), participants, and potentially sponsor(s) gather at the venue and execute the program based on the agreed session agenda and syllabus. Participants are guided through this informative and interactive AIM session, where the goals of improving organizational capabilities and individual professional competence are paramount. The three stages of our experiential learning process – preparation, participation, and debriefing – explore all possibilities of how a participant relates to the discussed techniques and methodologies.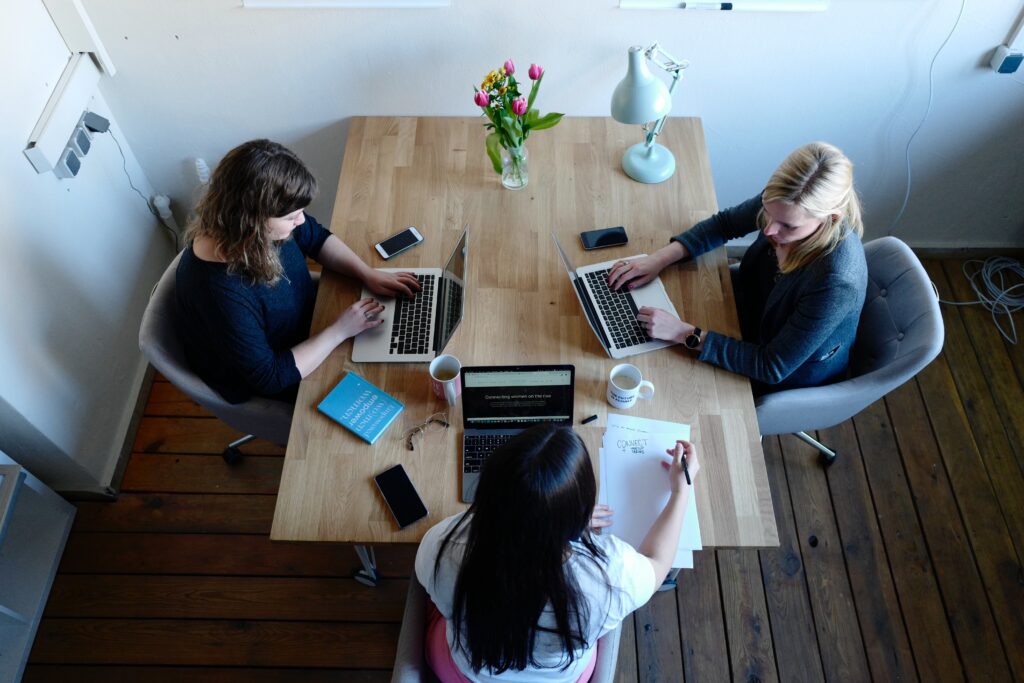 Evaluation
A brief post-assessment occurs after the program asks participants to complete a duplicate survey of their pre-assessment submitted earlier. A range of skills, behaviors, capabilities, and understanding of interpersonal communication styles are addressed to gauge success. Additionally, participants evaluate the instructor and the program using standardized learning and educational measures. These measures, in addition to subsequent client debrief meetings and participant interviews, determine the program's success and if further sessions are of value.